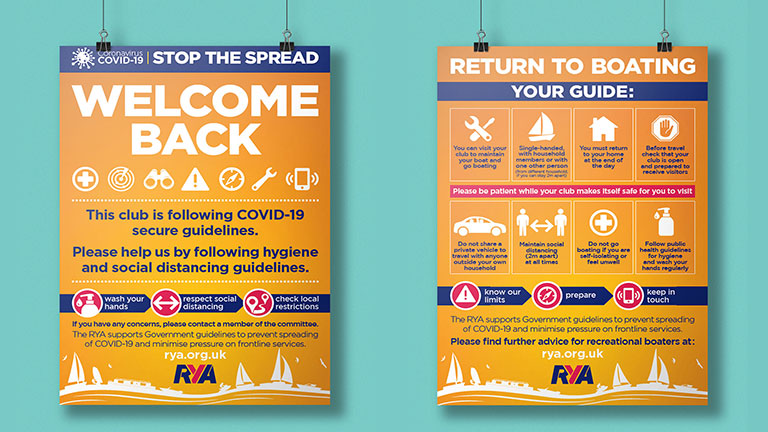 Return To Boating – RYA
Following a period of stringent UK wide lockdown as a response to the CV-19 pandemic, In early May the UK government announced an easing of restriction to travelling for exercise.
In anticipation of this, and with the fine weather being experience in the country, a surge of boaters to waterways all over the UK was perceived as highly likely.
So the RYA launched a campaign, designed to offer guidance and to encourage sensible action and choices for people to return to boating as safely as possible.
We designed a series of guidance materials for print and online, displaying; Best Practice, Dos and Don'ts as well as providing confidence to get out on the water again.
Date
Client
Category