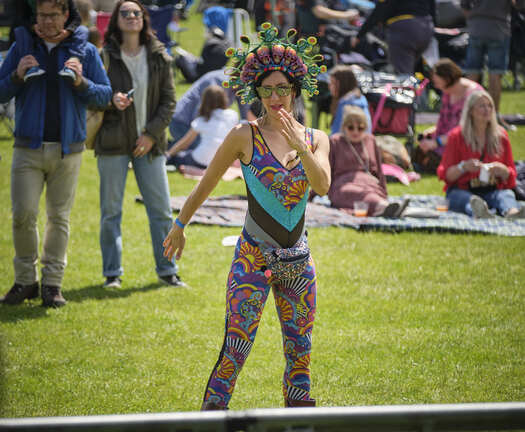 In 2009 we established and ran the Alresford Musc Festival. It grew over 10 years and raised over £50,000 for local, national, and international causes.  From top to toe we arranged the build, designed the layout, and sorted the logistics of the festival. We booked artists and performers and set up a vibrant festival village within the area offering independently sourced local food, clothing, arts and crafts, events, and experiences. Our Family Arena offered activities from bungee jumping to puppet making and everything in between. We grew to five live stages of music, dance, and performing arts. The festival was run entirely by volunteers and professionals who gave their time freely and many artists who came to perform at minimal cost to us, and because they believed in what we were doing.
Alongside the festival, we set up a registered charity called the 'AMF Foundation' which was founded to support musically based charities working to improve the lives of those who needed it most.  Our support was directed annually towards local charity, a national charity, and an international charity.
We raised over £50,000 and distributed funds to many charities including:
Winnal Rock School winnallrockschool.org
Providing FREE music tuition and band workshops as well as bespoke or outreach programmes for aspiring musicians who would otherwise not have access or need additional support.
Key Changes keychanges.org.uk
Award winning music engagement and recovery services in hospitals and the community for people experiencing mental health problems.
Harmony of Hope harmonyofhope.wordpress.com
Dedicated to bringing the healing power of music to improve the lives of refugees affected by conflict
amongst many more.
Date
Client
Category
Event creation, production, management and marketing