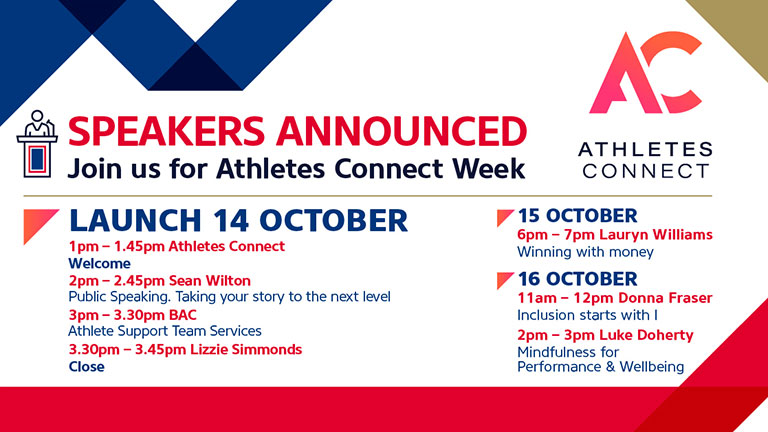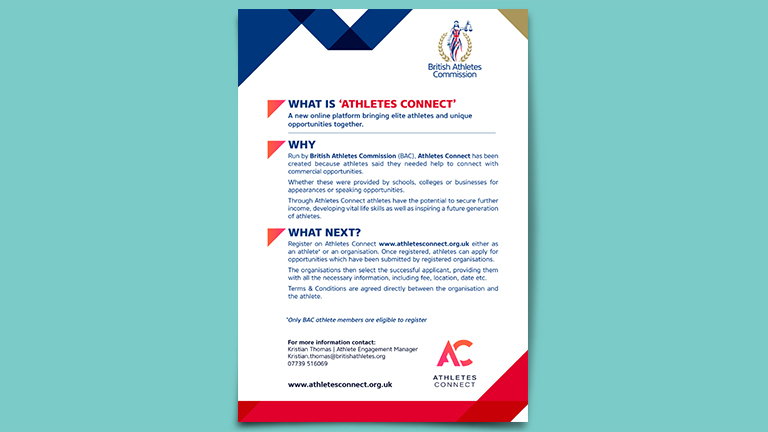 Athletes Connect. Online platform and event
Athletes Connect is an initiative and digital platform launched through the British Athletes Commission (BAC), which connects high-performance athletes with commercial opportunities from partners in businesses, charities, and education.
Launched on 12 October,  Athletes Connect supports the long view journey which athletes undertake as they move out of performing in sport. The platform is part of a three-pronged BAC strategy to help athletes benefit from securing further income; developing life skills; and inspiring the upcoming new athletes.
We supported the launch by working with BAC Athlete Engagement Manager and Olympic medallist, Kristian Thomas, to develop creative materials for a three-day online event: Athlete Day. Created in response to athletes asking for help to connect with commercial opportunities, the interactive event featured topics from inclusion and diversity, finance management, and mindfulness to how to tell a story and engage an audience.
Date
Client
British Athletes Commission
Category