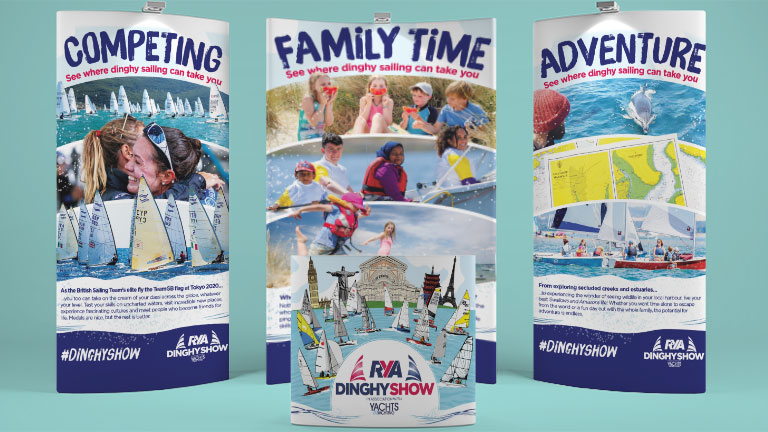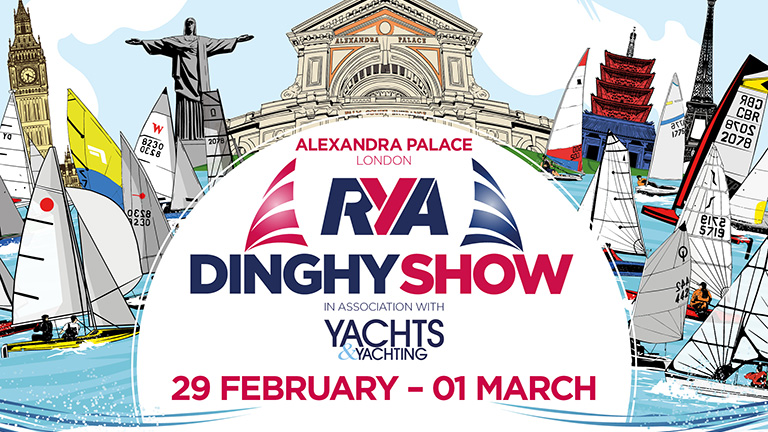 RYA Dinghy Show 2020
Held at Alexandra Palace, London, the RYA Dinghy show is totally unique, being the world's only show dedicated exclusively to dinghy sailing.
We were appointed to provide marketing and branding for the annual shows, including establishing a new logo in 2018, subsequent show creative themes, large format entrance graphics and supporting marketing materials.
In 2020 the theme was 'A World of Opportunity' and features a series of bespoke illustrations, with the invitation to 'see where dinghy sailing can take you'.
Date
29th February – 1st March 2020
Client
Royal Yachting Association
Category