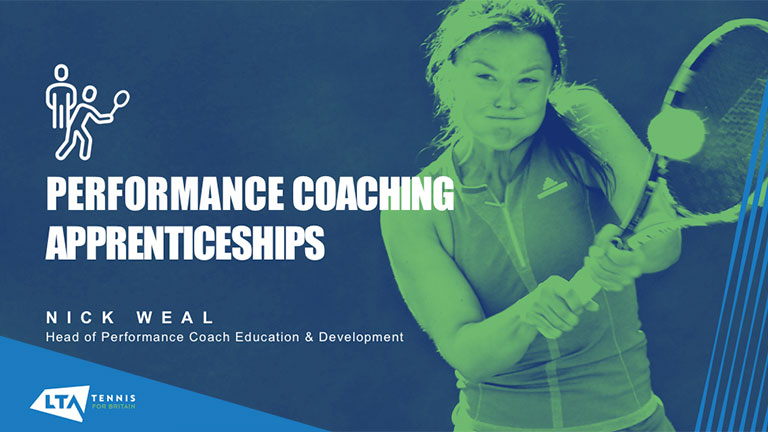 Lawn Tennis Association
The Lawn Tennis Association (LTA) is the national governing body of tennis in Great Britain, the Channel Islands, and the Isle of Man. The organisation was founded in 1888 and seven-time Wimbledon champion William Renshaw was elected as its first president.
The purpose of LTA is to promote the sport "from grassroots participation through to the professional game", based on the fundamental belief that tennis can provide "physical, social and mental rewards both on and off the court".
The main LTA training facility is the National Tennis Centre (NTC) in Roehampton, southwest London, which opened in 2007.
We partnered with the LTA in September, after being recommended to help to shape its Coaching communications and develop clarity and visual engagement pieces, particularly valuable with virtual delivery.
We have worked to develop both Coaching Principles and a plan for future Apprenticeship coaches – planning for continued and increased engagement and success
Date
Client
Category
Full service creative, marketing comms and presentations