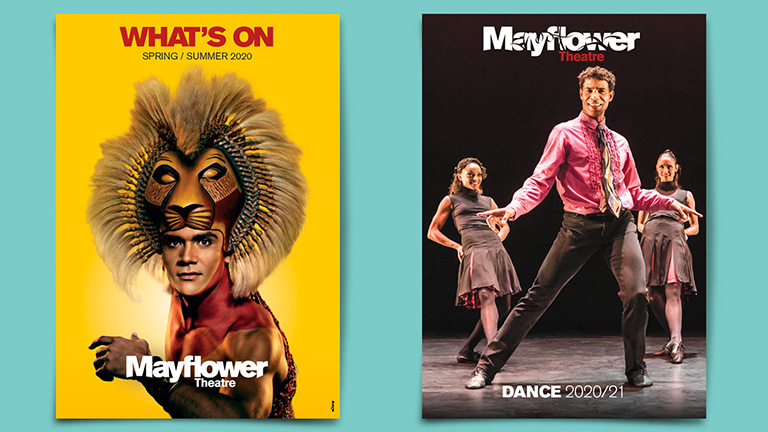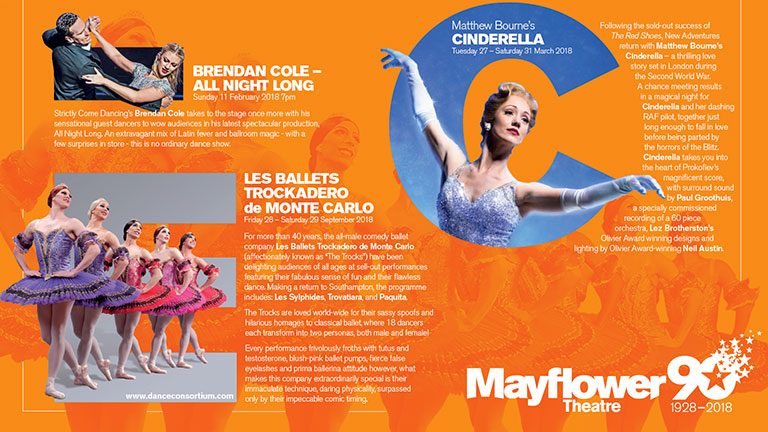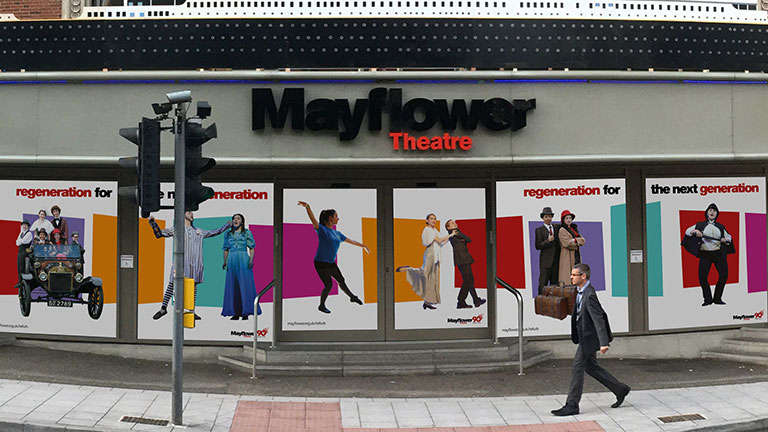 Inspiring Experiences
Mayflower Theatre Southampton, is the third largest and arguably best loved theatre in the UK. With over 2,300 seats to fill, it presents a mixture of productions, from spectacular touring musicals – many direct from the West End – to dance, opera, drama and ballet through to comedy and pantomime.
The theatre has a rich history and is much loved by south coast communities, providing an historic and cultural landmark in the city. The annual programme of productions and events is jam packed through the year and boasts sell out performances regularly.
With the appointment of a new musical director, we won the pitch to re-brand – a vital step in the new vision  the CEO Michael Ockwell, held for an exciting, long – term future for the theatre. The new brand project was key and quickly embraced by all stakeholders.
We now work with Mayflower on their much anticipated regular What's On brochures, annual reports, performance specific programmes, product brands, direct marketing and brand collateral.
Date
Client
Category
Full service creative, marketing and brand